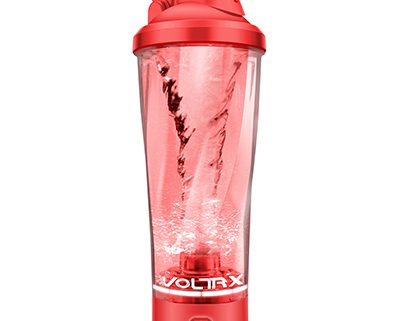 My husband uses this electric shaker bottle to fill protein powder almost every day, and the effect is very good! He is a pilot, so this bottle is available all over the country. After about a month, there is no problem so far! No overflow or leakage. The powder and liquid are mixed evenly without agglomeration. Easy to clean.
  I am new to protein shakes and I am tired of skimming the protein from the top of the drink (no matter how fast I stir it). To be honest, I don't have much confidence. But this bottle works well! It will even make it bubbly and more delicious.
  Big fan of electric shakers. They are durable and versatile, and can be used to make "ice" instant coffee on the trail, or to make protein shakes after the gym. The color of plums is also beautiful.
https://www.voltrxsports.com/wp-content/uploads/2021/05/electric-shaker-bottle-12.jpg
400
400
voltrx
https://voltrxsports.com/wp-content/uploads/2021/06/voltrx-logo.png
voltrx
2021-06-10 20:02:05
2021-06-10 20:02:07
The voltrx Shaker Bottle is durable, mixes evenly, and does not leak or overflow.