The Ultimate Dumbbell Bicep Workout You Need For Massive Arms
Want bigger biceps that visibly pop under your sleeves? Thankfully, building bigger arms isn't challenging. In this article, I'll go through the best dumbbell bicep workout that targets each part of your biceps, so you add the muscle mass you want to your arms.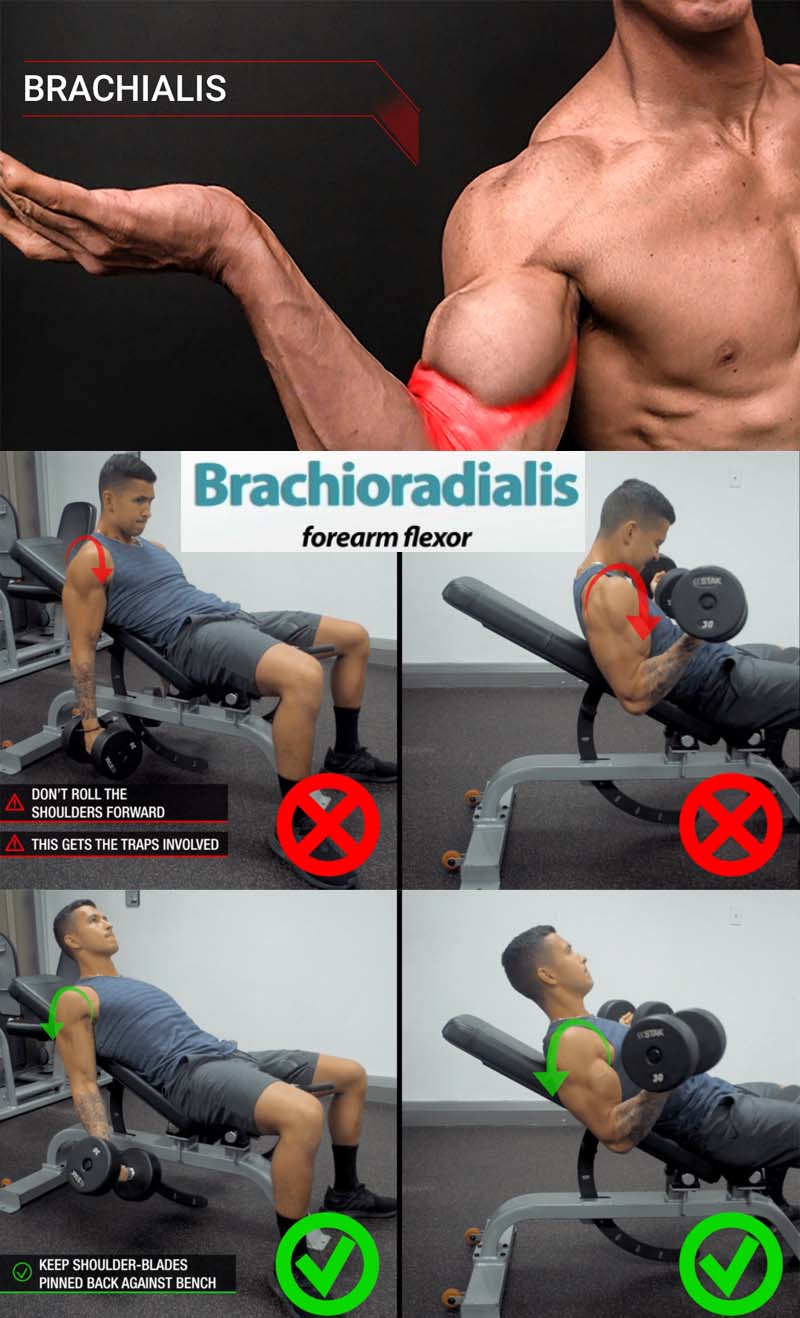 If you're looking to get bigger biceps, you need to incorporate enough bicep exercises with dumbbells into your workout routines. But – why free weight?
Well, unilateral exercises better help prevent muscular imbalances. Also, dumbbell bicep exercises allow you to tweak 'traditional' bicep exercises for exponential biceps growth in ways that cannot be achieved with the use of barbells.
So, if you'd like to find out how an intense dumbbell bicep workout can boost your biceps growth, do stick around.
I'll be covering the best bicep curl exercises with dumbbells you need to add the size you want. If you only have access to dumbbells, please continue reading too. You'll find tons of value for your regular dumbbell bicep workout here.
Concentration Curl (With Assistance Reps)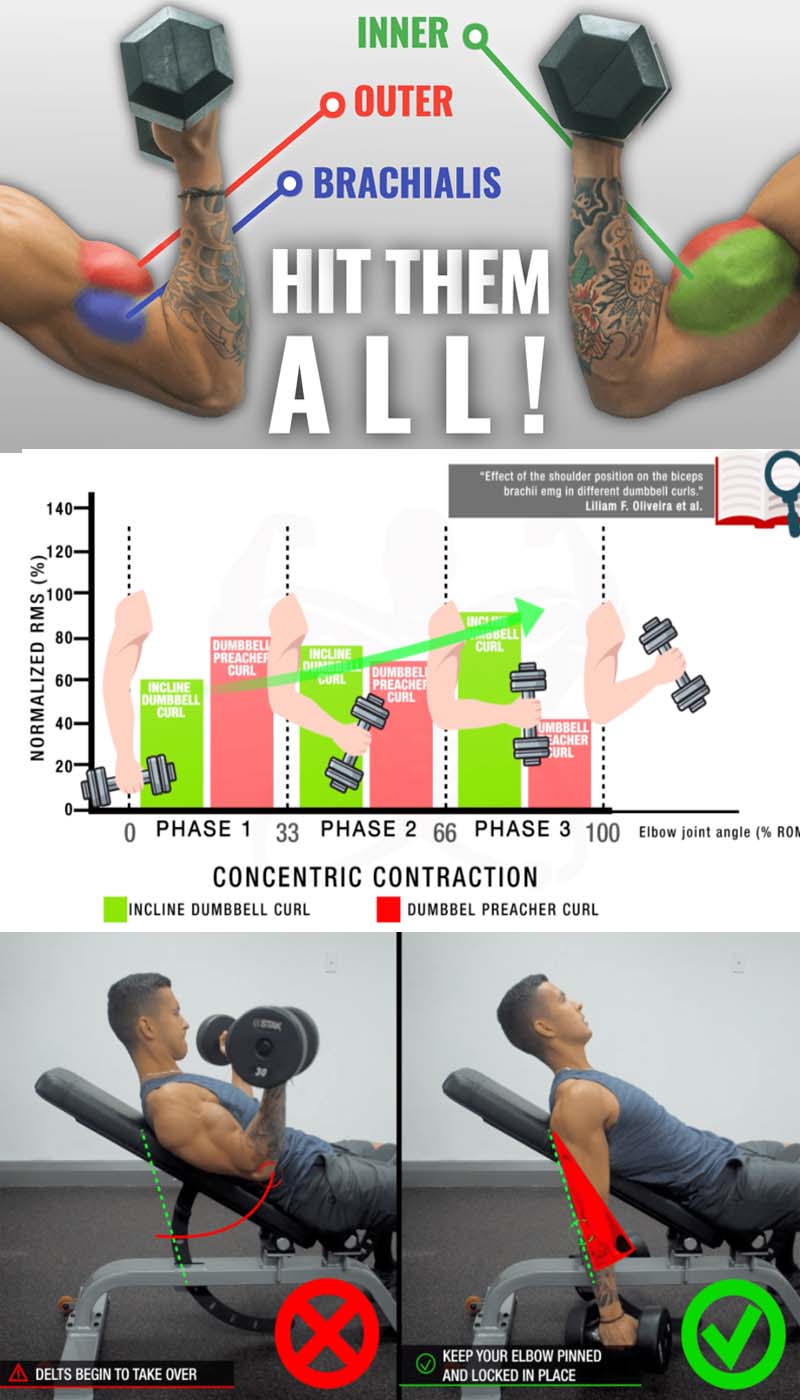 As you probably already know, you can favor the inner part of your biceps more by placing your arms slightly in front of the body during the curl. Therefore, when it comes to short head bicep exercises, dumbbell concentration curls top the list.
Perform assisted reps
After your regular set is complete and you can no longer perform additional reps, don't stop. You're not done with your dumbbell bicep workout!
You can continue the set by performing a few more reps with assistance from your non-working hand during the concentric part of the curl. Then, slowly let the weight down without aid during the eccentric movement.
Incline Dumbbell Curls
Excellent. You now know the best exercise in a dumbbell bicep workout to target the bicep's short head. What about long head bicep exercises? Well – as many of you know, the incline dumbbell biceps curl is one of my favorite biceps exercises to build biceps peak. And as it turns out, this exercise tops the list for seated dumbbell biceps curls that target long head bicep growth.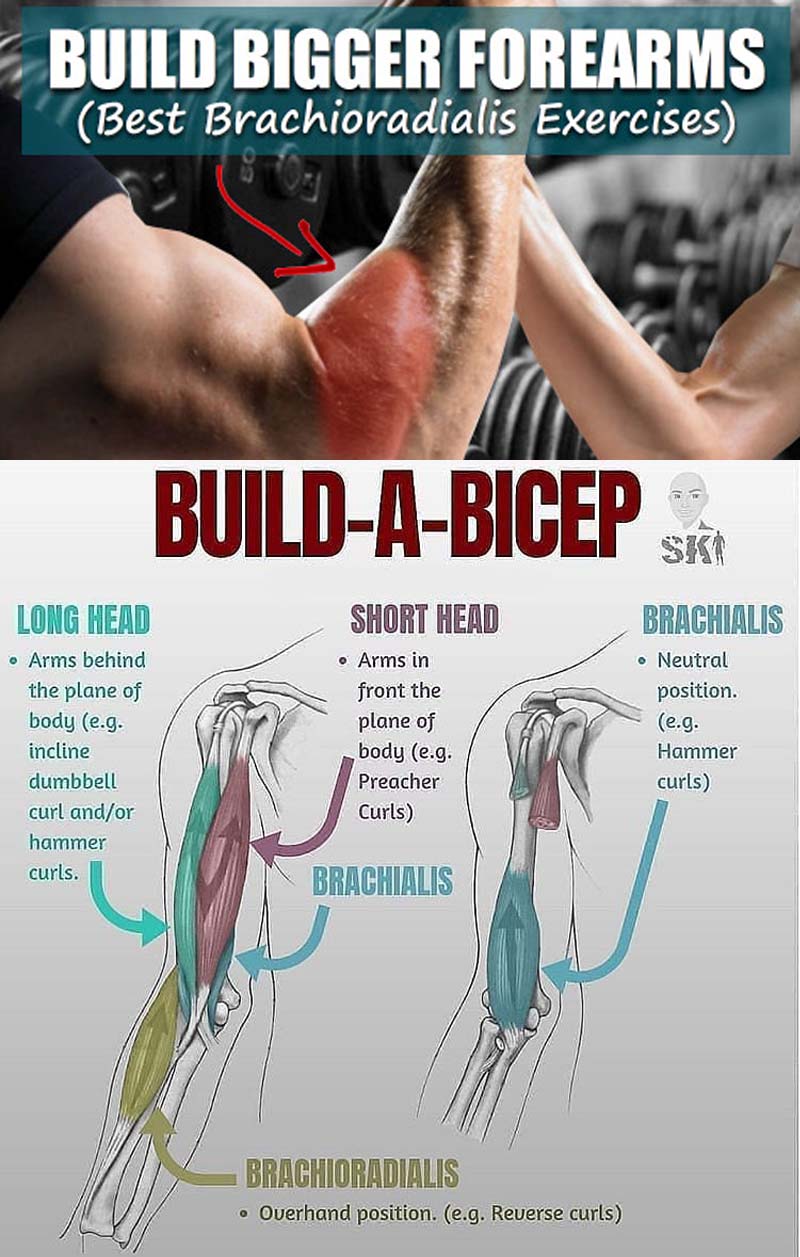 As you should know, you can preferentially target the long head of the biceps by placing your arm behind the body when performing a curl due to its anatomy. In addition to enhanced long head activation, the incline dumbbell curl also wins out other biceps exercises in its unique strength curve. A crucial player in any dumbbell bicep workout.
According to a paper from the Journal of Sports Science and Medicine, the incline dumbbell curl elicits a relatively high neuromuscular activation of the biceps throughout each phase of the curl. This sustained activation is in stark contrast to other biceps exercises, where the biceps are best activated in the beginning, or the end of the movement.